1. Martin1 NULL (#1080) was born in Germany 30 APR 1779. Martin died date unknown in Stark Co.??, OH., at age unknown. His body was interred date unknown in Stark Co.??, OH..
He married Sarah Agatha SITTERLY 1817 in Germany. (Sarah Agatha SITTERLY is #1081.) Sarah was born 15 JAN 1794 in Baden, Germany. Sarah was the daughter of Joseph SITTERLY and Agnes TRUBLEY. Sarah died after 1870 in Defiance Co., OH., at age unknown. There is one unaccounted for daughter? There is a Elizabeth Suchworth burried with Martin Knoll Jr. family which her tomb stone is listed as "Aunt Elizabeth". Elizabeth Suchworth bn. cirra 1815 d. 1857?? Her birth could easily fit in as Martin and Sarah (K)Null Family, needs further checking out. Margaret Ruth (Bates) Carroll, Amundson thought the other daughter's name was or could have been named Emma, but this would conflict with Elizabeth Suchworth?? probably was actually Southworth as there were Southworth families in Defiance and Sarah A. Miller Henderson children were provided guardianship by a Benjamin Southworth. The census list 5 daus.-1son. for Sarah Agatha Sitterly Null.
Martin NULL and Sarah Agatha SITTERLY had the following children:

+ 2 i. Martin2 KNOLL was born 8 JUN 1820.

+ 3 ii. Mary NULL was born 24 SEP 1822.

+ 4 iii. Sarah Agatha NULL was born 2 NOV 1827.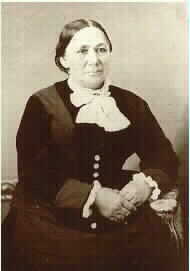 Barbara Ellen (Null) Fry, Cook

+ 5 iv. Barbara Ellen NULL was born 1831.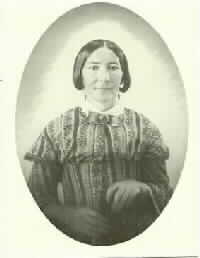 Hannah Null Bates

+ 6 v. Hannah NULL was born 3 MAR 1835.

Return to Table of Contents or Index

Go to Next Page